Gdańska Str. - Sightseeing with the Tourist Card
Gdańska Street being an architectural showcase of Bydgoszcz, a trade street, and also a city thoroughfare is a topic of sightseeing with a Tourist Card. You can not only enter museums but you can observe the effect of the fast development of the city at the turn of the 19th and 20th centuries. Impressive parks and tenement houses that you cannot look at industrial legacy are a real history lesson of Bydgoszcz.
More
Tourist Card

Your way through the city!
If you want to get to know Bydgoszcz, visit the most important points on the historical and cultural map of the city, see the Mill Island from the water perspective, experience attractions dedicated to both adults and children, BTC is the perfect solution!
The Bydgoszcz Tourist Card is a package that includes free admission to museums and art galleries and discounts to entertainment venues, cultural facilities and restaurants. In addition, you can take advantage of 24h or 48h free travel by public transport to make getting around and getting to know Bydgoszcz even more comfortable.
The Bydgoszcz Tourist Card offers a number of benefits such as:

- free travel by public transport
- free admission to museums and art galleries
- discounts in restaurants and cafes
- discounts and special offers on the assortment offered by local souvenir shops
- discount tickets and discounts for water equipment rental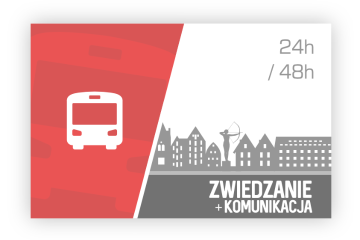 Bydgoszcz Communication Package
Includes a ticket for public transport (buses and trams) within Bydgoszcz.
More
Buy a card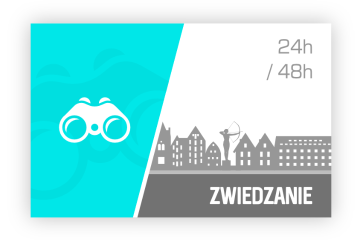 Sightseeing Package
For sightseeing enthusiasts, we have developed a unique package of attractions that will satisfy even the greatest hunger for knowledge. archaeology, history, m...
More
Buy a card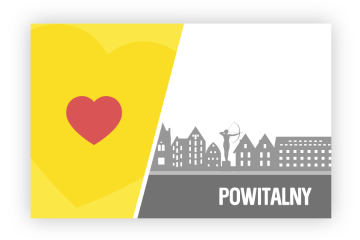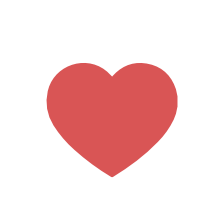 Welcome Package
Available free of charge for people staying at least one night in Bydgoszcz. Ask for a special activation code at the hotel where you will be staying. &nbsp...
More
Buy a card