---
Muzeum Mydła i Historii Brudu
---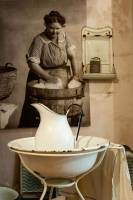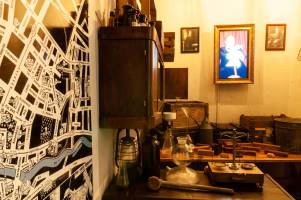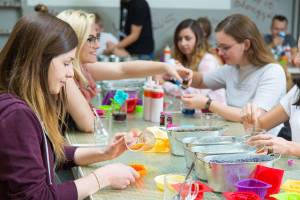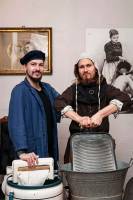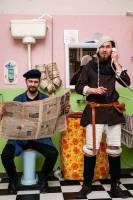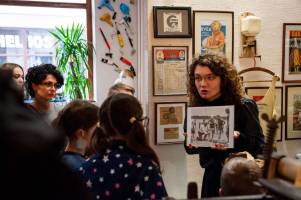 Description
Visit our Museum!
The Museum Of Soap And The History Of Dirt is a place for people of all age groups. Everyone starts their visits by making their own soap that can be taken home afterwards. In the course of the soap-making workshop, you can choose the colour, aroma, and extra ingredients that go into your bar of soap.

Once the workshop is over, the group begins a guided tour of the exhibition. The visitors get to learn about the 5000 years of human hygiene and how people went about taking care of their bodies in any given period. The tour takes about 50 minutes to complete.

The Museum can be toured at fixed time slots:
From July till March: 10:30, 12:00. 13:30, 15:00, 16:00, and 17:00
April, May, June: 10:00, 11:00, 12:00, 13:00, 14:00, 15:00, 16:00, 17:00
The Museum can be visited outside the usual opening hours ( at 8:00, 9:00, 18:00, 19:00 ) but only by organised groups when agreed in advance. Additional fees apply.

There is a limited number of tickets available for any given time slot. Only by booking in advance can you guarantee admission to the Museum.

What will you see in the Museum?
The permanent exhibition of The Museum Of Soap And The History Of Dirt was first created in 2012, but it began to undergo changes and expansion barely half a year later. We are being offered new and interesting potential exhibits almost daily, many of which are accepted and then put on display. The exhibition is arranged in a chronological manner starting from the antiquity up to modern times.
Attention! Do not forget to book in advance.
---
Information for people with disabilities
Facilities for the disabled - exhibition on one level, workshop room 2 steps, wide passages between rooms - the possibility of using a wheelchair.
---
Terms and conditions
To use the ticket:
Inform the staff at the cash desk that you have the Bydgoszcz Tourist Card.
Your Card will be verified.
After positive verification of the Bydgoszcz Tourist Card, you will receive a ticket